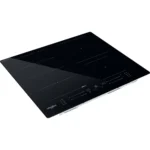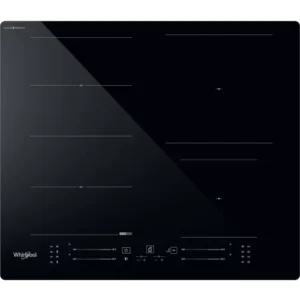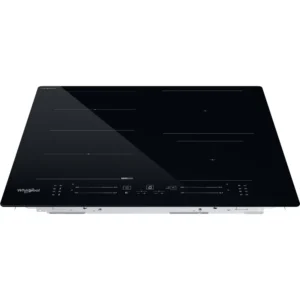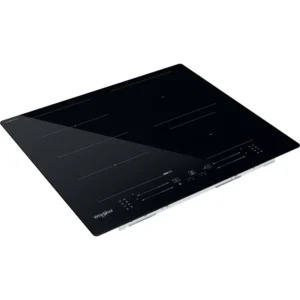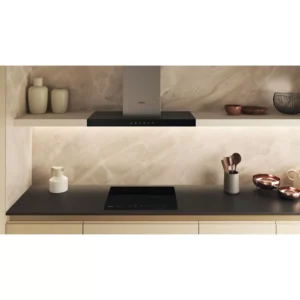 Whirlpool Induction glass-ceramic hob | WFS3660CPNE
SKU : WFS3660CPNE
INDUCTION TECHNOLOGY
Faster, energy-efficient cooking.
Induction technology heats the pan, not the hob, reducing energy dispersion by 10%, and providing perfect cooking results.
CHEF CONTROL
Divides the hob into three or four cooking zones, and activates them simultaneously at a pre-set power level. Pans can be moved from one area to another without interacting with the user interface, so dishes can continue cooking at different temperatures for added flexibility.
BOOSTER
Enjoy super fast boiling times with the Booster cooking zone.
6TH SENSE
Setting the correct heat level is no longer an issue, thanks to 4 special pre-set functions – up to 4 for each cooking zone. Just select the program and the hob automatically sets the best heat level for the desired cooking method.
CHEF CONTROL
Chef Control is an innovative cooking tool that allows you to cook without having to adjust temperatures via the hob. Simply shift the pots around on the cooking surface and enjoy delicious meals!
MELTING FUNCTION
Perfect low-heat cooking.
The Melting function allows you to cook at very low temperatures, providing you with the ideal solution for melting chocolate, butter or for cooking light, delicate sauces.
KEEP WARM
Warm meals, anytime.
The low-powered Keep Warm function prevents your food from cooling, whilst the rest of the meal is being prepared.
SIMMERING FUNCTION
Superb simmering.
The Simmering function allows you to obtain the perfect results for your slow-cooking recipes, and prevents your food from toughening.
€599.00
VAT included
PRE-ORDER NOW
Click & Collect at your local store
We are here to support you
We'll call you as soon as possible
Book an appointment with one of our Experts