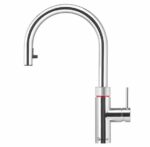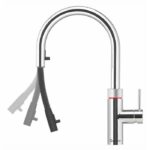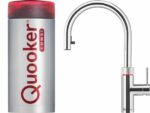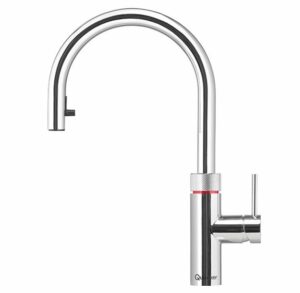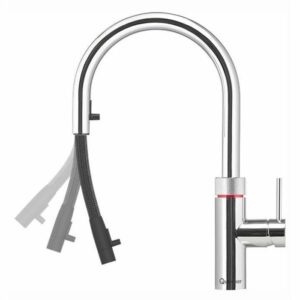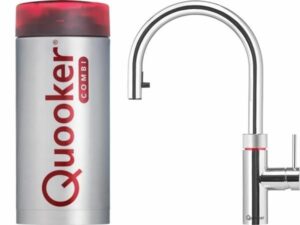 Quooker 2.2XCHR Combi 2.2 Flex Chrome
SKU : 2.2XCHR
The Flex is the only Quooker tap with a handy, flexible pull out hose. Dispenses 100°C boiling, hot and cold water. The boiling water stop ensures that the Flex can never dispense boiling water when the pull out hose is pulled out. This makes the tap 100% safe to use.
Tea leaves, the membrane from orange segments, grains of sand: whatever might be stuck to your sink, you can use the pull out hose to rinse everything down the drain. Everything is clean within seconds. That makes the Flex an ideal tool for everyone who loves a fresh kitchen.
Radishes fresh from the garden or lettuce or cabbage leaves which still have some sand on them. You can obviously clean under a normal tap if you use your fingers or a brush. But a pull out hose makes it much quicker. It just helps you reach everywhere more easily.
No more waiting for the hot water with the Quooker COMBI. Furthermore, it is the first 'boiler' with high-vacuum insulation. This makes it the most energy-efficient hot and boiling water provision for the kitchen
We are here to support you
We'll call you as soon as possible
Book an appointment with one of our Experts