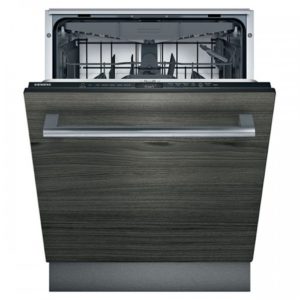 Siemens iQ300 fully-integrated dishwasher 60 cm | SN73HX42VG
SKU : SN73HX42VG
Excellent wifi-enabled varioHinge dishwasher with program status projection on the floor, operable using a smartphone or voice assistant device.
Home Connect enabled: Access and control your dishwasher, no matter where you are
Optimal installation in your kitchen with varioHinge, maximum installation flexibility for small niches.
varioSpeed Plus on demand – for a cycle time up to three times faster, connectable any time, anywhere thanks to the Home Connect app.
More flexibility for more convenient loading with the varioFlex rack & varioDrawer.
infoLight shines with a blue light on the kitchen floor when running but goes out when the washing and drying cycle is over.
€729.00
VAT included
Click & Collect at your local store
We are here to support you
We'll call you as soon as possible
Book an appointment with one of our Experts