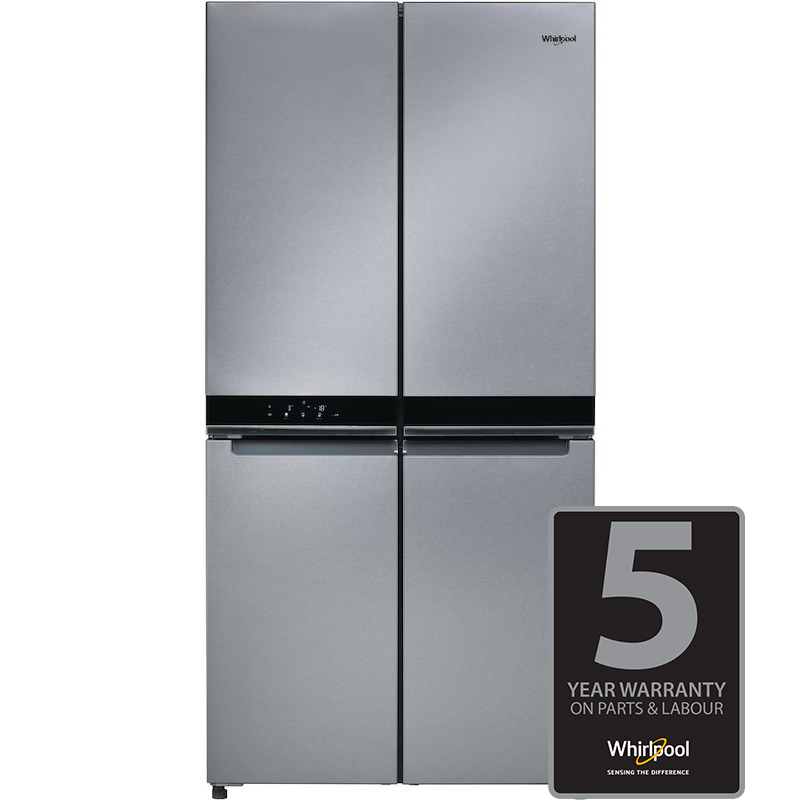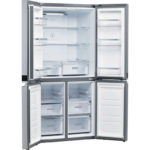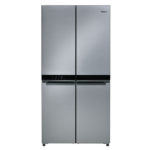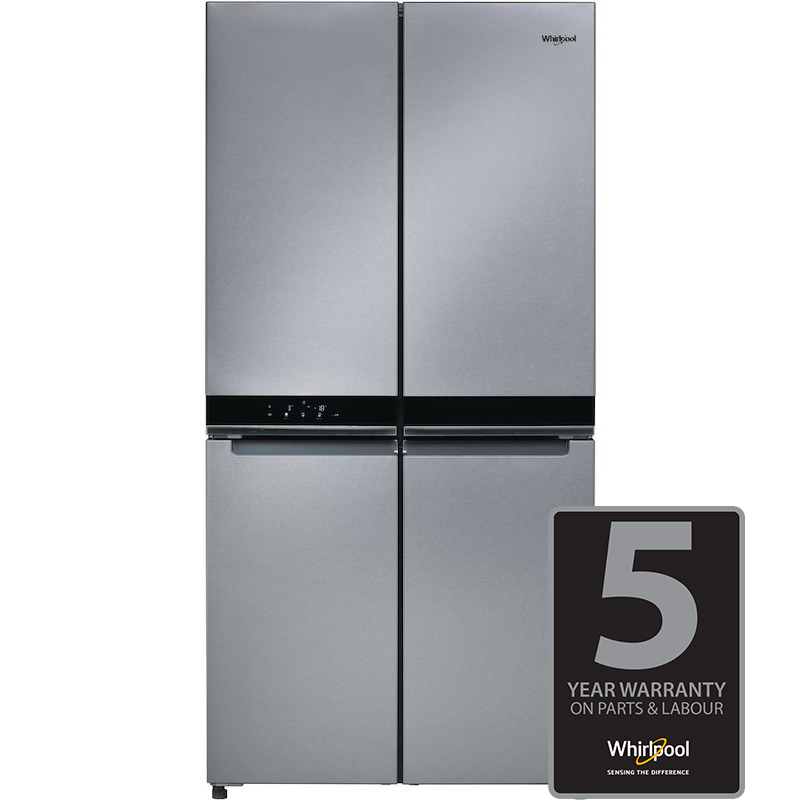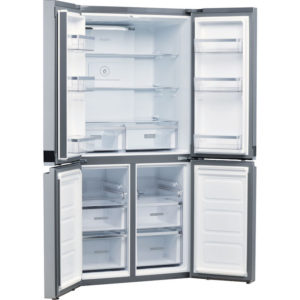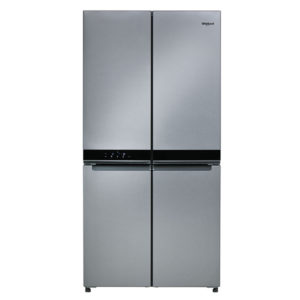 Whirlpool WQ9 B1L UK 4 Door American Style Fridge Freezer | WQ9B1LUK
SKU : WQ9B1LUK
6th Sense Fresh Lock
Preserve food for longer in a natural way. 6th Sense Technology, powered by Inverter Compressor, ensures precise and consistent temperature control. When the temperature changes, a sensor activates the Compressor that quickly restores it.
6th Sense Freeze Lock
6th Sense Technology minimises temperature fluctuations in the freezer, reducing freezer burns and preserving the quality of food.
FlexiFreeze
The spacious FlexiFreeze compartment adapts to your needs, allowing you to select the correct temperature level for what you are storing. Soft Freeze – 7.C: avoid defrosting process for frozen food you will eat within a week. You can place food directly from the freezer into the pan. Mild Freeze -12.C: keep ice-cream and desserts ready to serve. Deep Freeze -1.C: preserve nutritional value of food for longe.
NoFrost
NoFrost technology reduces the humidity inside the freezer, preventing ice build-up.
Zen Technology
Enjoy the calm in your kitchen with only 37.5 DB noise level thanks to the Inverter Compressor motor.
All the space you need.
This Whirlpool side-by-side is designed to provide all the space you need to comfortably store your food and drinks.
€1499.00
VAT included
5 Year Warranty
Click & Collect at your local store
We are here to support you
We'll call you as soon as possible
Book an appointment with one of our Experts