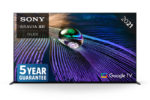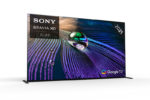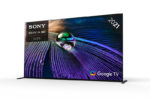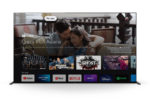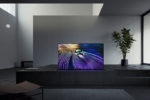 +2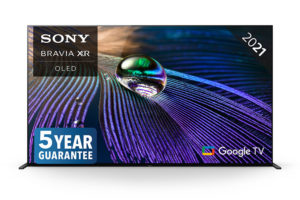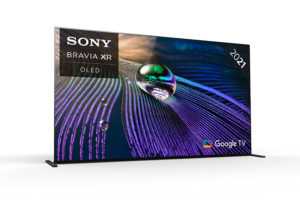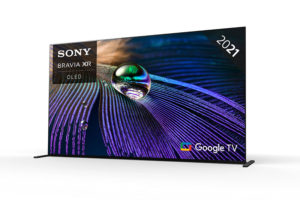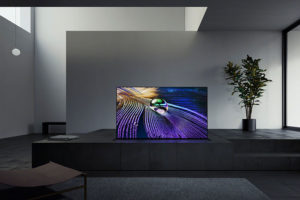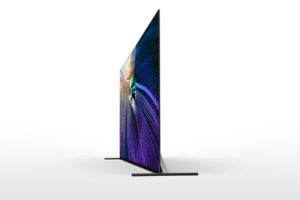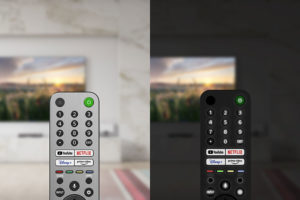 Sony BRAVIA XR 55" OLED A90J 4K Ultra HD HDR Smart Google TV | XR55A90JU
SKU : XR55A90JU
Feel real life depth with ultimate blacks and our brightest ever OLED pictures
Our Cognitive Processor XR cross analyses data, enhancing pictures in the same way that the
human eye focuses for real life colour and depth. With XR OLED Contrast Pro,
brightness is adjusted for higher peaks in glare and deeper blacks in shadow –
no more details overwhelmed by shadow or lost in blown-out highlights.
A wide palette of naturally beautiful colours
See colours that are natural and beautiful to the human eye. The Cognitive Processor XR enables
our unique display to access a wider palette and reproduce each colour with the
subtle differences seen in the real world. With extended hue and saturation,
vivid shades and realistic texture can be seen in the flowers. Even pale
colours look realistic.
Recreating lost texture, the intelligent way
Whatever the content or source, you'll enjoy entertainment close to 4Kresolution with XR 4K Upscaling. Our
Cognitive Processor XR accesses a vast amount of data, intelligently recreating
lost textures and detail for real world pictures. See details such as naturally
defined animal fur and sharply outlined rock.
Intelligent motion processing
for fast-moving, blur-free scenes
Watching sports and
fast-moving movies just got a whole lot better. Our Cognitive Processor XR with
XR Motion Clarity™ cross analyses data to ensure action stays smooth, bright
and clear.
XR Sound
The screen is the speaker,
sound perfectly matches action
For an audio
experience that matches how we sense the world, XR Sound Position brings you
the reality of sound behind the picture. As the screen is the speaker on this
BRAVIA XR 4K OLED TV, sound matches precisely with what 's on the screen for a
truly immersive experience.
All your entertainment
upscaled to 3D surround sound
With BRAVIA XR,
everything you watch gets the true surround sound treatment. XR Surround
creates surround sound from the sides and vertically so you can experience 3D
audio without the need for in-ceiling or up-firing speakers.
Voice Zoom™ 2 enhances voices
for clearer dialogue
Hear TV dialogue
more clearly without turning up the volume. Even if speech is difficult to
hear, Voice Zoom 2 detects the type of voice, analyses it and enhances its
clarity.
Smart TV Features
Supersize your smartphone
favourites
Quickly and easily
enjoy your favourite videos, photos, games and more from your iOS or Android
devices on the big screen.
Control all your devices with
one smart remote
All your connected
devices can be controlled with our smart commander. One button access to video
on demand services brings shows and movies into your room in seconds.
Discover more smart features Design
Beautifully designed for an immersive viewing
experience
Our minimalist One Slate design with seamless edge bezel embraces the
screen in a single pane of glass that 's naturally elegant and keeps you focused
on the picture. This is a TV that looks and sounds beautiful, whether on a
stand or mounted on a wall.Actual look may differ depending on TV size.
Prestige 3-way multi-position
stand, versatile for any TV positioning
A 3-way
multi-position stand gives you the choice of a standard setting that focuses
you on the picture, narrow setting for smaller shelves and soundbar setting for
ideal positioning of your sound system.
Beautiful Seamless Edgeless bezel, more picture
With its frameless design, this TV has a seamless
and sophisticated look that minimises distractions, focusing your eyes on
what 's important the picture.
Clutter-free, all-round beauty
Cable holders keep wires neatly hidden so your
television stays free of clutter and looks good from the front, the sides and
the back.
Premium brushed aluminium remote with backlight
The premium design remote in brushed aluminium with
hairline finish feels good in the hand and is visible in the dark.
Supreme pictures
and sound, whatever the environment
Sit back and enjoy an
enthralling viewing experience. Our unique ambient optimisation technology with
light and colour sensors automatically adjusts picture and sound to your
environment.
€1999.00
VAT included
We are here to support you
We'll call you as soon as possible
Book an appointment with one of our Experts