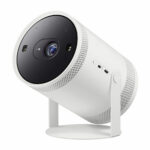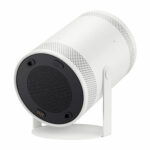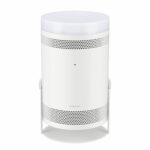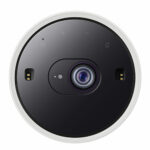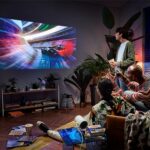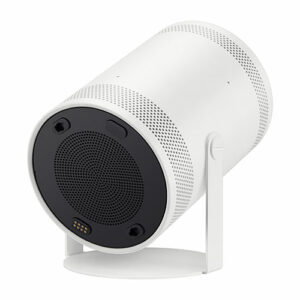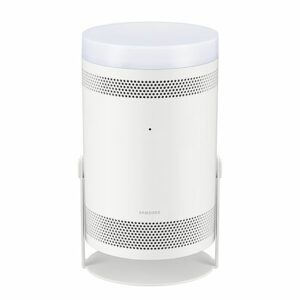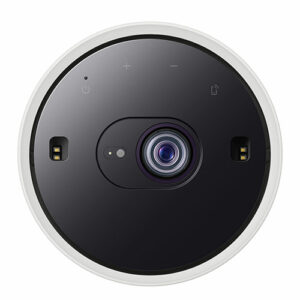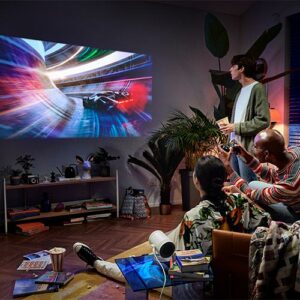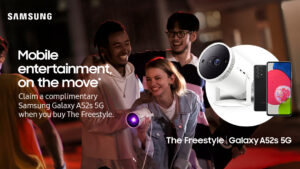 Samsung Freestyle Full HD HDR Smart TV Led Projector | SP-LSP3BLAXXU
SKU : SP-LSP3BLAXXU
Claim a complimentary Samsung Galaxy A52s 5G when you buy The Freestyle.
The Freestyle is a Smart projector, smart speaker and ambient lighting device all rolled into one.
Features:
Project your favourite content onto any surface with The versatility of The Freestyle's cradle allows rotation of up to 180 degrees, enabling users to show high-quality video anywhere – tables, floors, walls or even ceilings – no separate screen required.
Operating on the Tizen Smart Platform, The Freestyle offers Smart TV features available on Samsung Smart TVs, with built-in streaming services and mirroring and casting features compatible with both Android and iOS mobile devices.
The Freestyle is also a smart speaker, analysing the music to pair visual effects that can be projected on the wall, floors and anywhere else
The Freestyle has auto levelling and auto focus features which allows The Freestyle to display a crystal-clear image on any surface, at any angle, up to 100 inches in size.
With 360-degree sound radiation allows customers to enjoy a cinema-quality sound experience no matter where they are.
*Smart TV functionality requires internet connection. Product does not have TV tuner.
€799.00
VAT included
Claim a complimentary Samsung Galaxy A52s
Click & Collect at your local store
We are here to support you
We'll call you as soon as possible
Book an appointment with one of our Experts