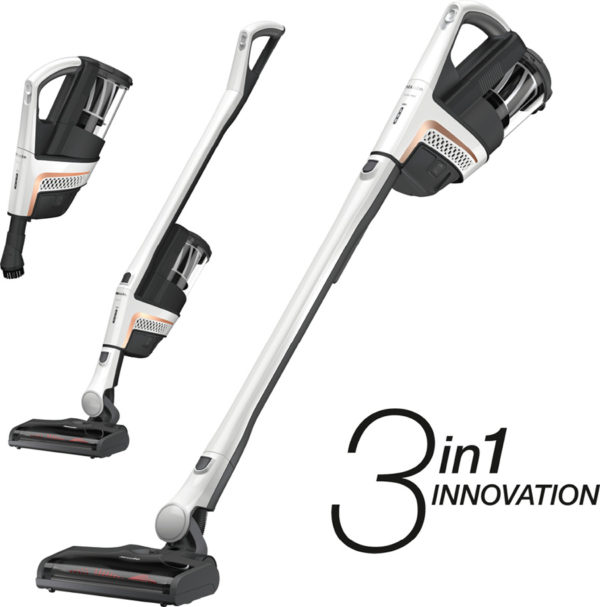 Miele Triflex 11410120 HX1 White Handheld Vacuum Cleaner
SKU : 11410120
Innovative 3-in-1 function for ultimate flexibility
As powerful as a conventional vacuum cleaner
Replaceable Li-ion battery. Up to 60 min RT
Maintenance free Hygiene lifetime filter
Wide Electrobrush for all types of flooring
Comfort mode
Convenient handling: light in weight for effortless handling.
Compact mode
Practical and quick: the PowerUnit solo is ready to use in next to no time.
Range mode
Multi-purpose: the PowerUnit is located at the top for maximum flexibility during vacuuming.
Flexible charging options
Totally individual: the charging options are as flexible as your Miele vacuum cleaner.
€399.00
VAT included
Click & Collect at your local store
We are here to support you
We'll call you as soon as possible
Book an appointment with one of our Experts