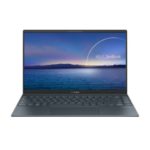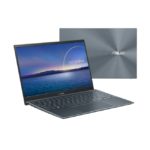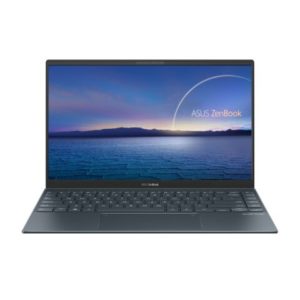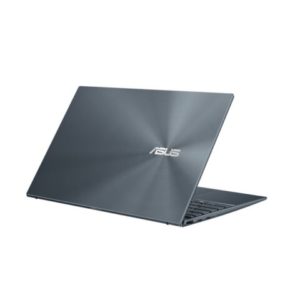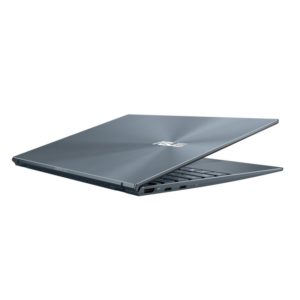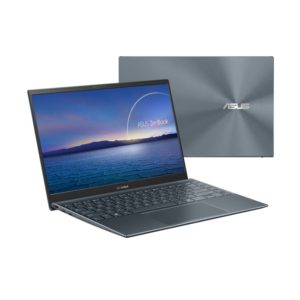 Asus ZenBook 14″ AMD Ryzen 5 8GB/256GB Pine Grey Laptop | UM425IA-AM025T
SKU : UM425IA-AM025T
The incredibly compact, thin and light ZenBook 14 features AMD Ryzen™ 4000 Series Mobile Processors for powerful all-round performance, and includes HDMI, USB-C®, and USB Type-A ports, and a microSD card reader for unrivaled versatility. With its beautifully crafted classic design and travel-friendly features, ZenBook 14 will make your on-the-go lifestyle more effortless than ever.
Travel light, travel smart
The compact, light and thin all-metal design of ZenBook 14 makes it the ideal traveling companion. It 's also one of the world 's thinnest 14-inch laptops1 to feature a full set of I/O ports2 – including full-size HDMI and USB Type-A – so you can enjoy versatile connectivity wherever you are.
Fast and easy charging, anywhere
With ZenBook 14 's amazing 22-hour battery life4, traveling without a charger isn 't a big deal. When you do need to top up, its fast-charge feature can restore the battery to a 60% charge level in just 49 minutes, so you 'll be ready to go in no time.
Compact elegance on the go
The compact and elegant ZenBook 14 is supremely light, so it 's an indispensable traveling companion. Wherever you go, its outstanding performance and convenient features will help you work more efficiently and let your inspiration flow.
Pine Grey
Pine Grey is a glossy shade that is calm and peaceful. It projects professional wisdom, and features a special off-center version of the iconic ZenBook spun-metal finish.
€699.99
VAT included
Click & Collect at your local store
We are here to support you
We'll call you as soon as possible
Book an appointment with one of our Experts